Apr

27
April 27, 2021
CDC SAYS YOU CAN'T EVICT ME!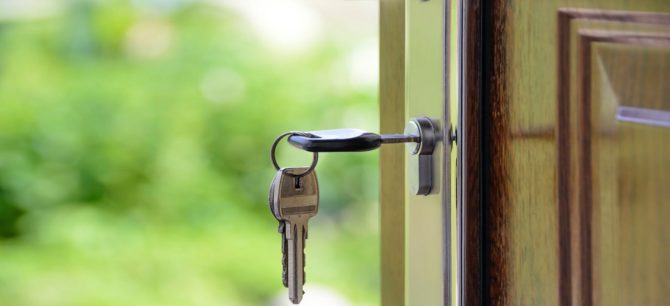 The year is 2021. The COVID-19 pandemic has begun its second year of reign over day-to-day life and the Federal Government just extended the CDC Eviction Moratorium through June 30, 2021. However, this extension comes with the support of the Consumer Financial Protection Bureau.
In an interim final rule issued by the Consumer Financial Protection Bureau on April 19, 2021, Landlords (and their lawyers) can be held financially responsible to a tenant if notice is not given to a tenant regarding the availability of the extended CDC Eviction Moratorium. So, to understand this, let's start with the basics.
The CDC Eviction Moratorium essentially prevents landlords from evicting tenants based solely on the failure to make rental payments. There are a couple of things that a tenant must do to take advantage of the CDC Eviction Moratorium.
If the tenant does not complete the required actions, the landlord is free to file for eviction based on the failure to pay rent. Tenants should note that this CDC Eviction Moratorium is not a free pass and you still owe your landlord rent. Rather, this is like a pause button that says you have until June 30, 2021 (at the time of this article) to come up with all the rent owed to your landlord.
Landlords (and lawyers for landlords) when serving your 3-day notice of non-payment of rent as required under Florida Statute § 83.56(3), you need to inform the tenant of their potential qualification for the CDC Eviction Moratorium.
The Consumer Financial Protection Bureau has stated that the failure to do so is a violation of the Fair Debt Collection Practices Act. Now, this interim final rule was just recently issued, and thus now lawsuits have been filed as it pertains to this interim final rule, but, statutory damages under the Fair Debt Collection Practices Act is $1,000 plus paying the other side's attorney fees.
Moreover, because the Fair Debt Collection Practices Act is now taking a stance and determining that the failure to give notice is a violation of the Act, then it is best to give the "mini-miranda" as consumer attorneys have named it.
So landlords, make sure starting May 3, 2021, you are not exposing yourself to liability for not including the new required disclosure. Tenants – make sure any notices that are sent to you by your landlord have the mini-Miranda and the CDC Eviction Moratorium information. A landlord's failure (or their lawyer's failure) to include this information could add $1,000 to your pocket.
For a review of your particular situation, please reach out to Vincent Sullivan, with Chiumento Law. Vincent has been practicing consumer defense and evictions law since he became a lawyer. With years of experience on both sides of a lawsuit, he understands the technicalities of both landlord/tenant law and the Fair Debt Collection Practices Act.