Apr

15
April 15, 2021
Crucial Documents Personal Injury Attorneys Need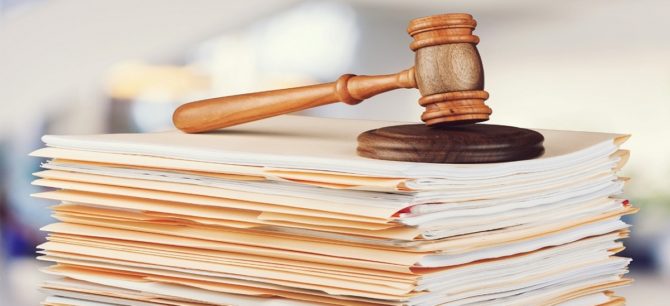 Proving negligence in a personal injury case requires a lot of evidence. Claim files grow fat with documents, photographs, and investigators' reports.
What documents we'll need to help you pursue a personal injury claim will depend on the nature of the accident, your specific injuries, and your expenses and losses resulting from the accident. Below we take a look at some documents that we are likely to need to handle a personal injury claim for you.
Don't worry if you aren't familiar with these documents or have no idea where to find them. When Chiumento Law handles your personal injury claim, our attorneys will gather the documents we need. Once obtained, we will maintain secure possession of all evidence in your case.
Information To Bring When First Meeting With A Personal Injury Attorney
Your first meeting with Chiumento Law about a personal injury claim is a free discussion of the accident, your injuries, and your legal options. Because we are discussing legal matters, we will need certain information about you and your prospective case.
Information Needed in Every Client's Initial consultation
Driver's license or similar identification
Home address
Work address
Employer's name and address
Home phone number
Work phone number
Mobile phone number
Email address
Insurance policy you hold relevant to the case, such as car or homeowner's insurance
Additional Basic Information Needed About Client's Accident and Injuries
Type of accident case (car accident, truck accident, slip and fall, birth injury)
Date of the accident
Place of the accident
Names of the people involved and contact information
Names of witnesses and contact information
Injuries that you or your loved ones suffered
Current status of your injuries
In a personal injury case, the objective is to recover compensation to repay you for the expenses and losses you have incurred. We'll want to understand how you've been injured and who should be held financially responsible, as well as an idea of your losses.
You may want to write down the main points you wish to make before meeting with an attorney to organize your thoughts and explain what happened in the proper order. Write out the facts that address the basic questions of who, what, where, when, and how.
Documents You May Have to Support an Injury Claim
Here are some documents you may have from your accident or that you can gather:
Photos of your injuries
A sketch or diagram of the area where the accident happened and how it happened
Photos of the accident scene and damage, such as damage to your vehicle after a car accident
Medical bills related to your accident
Car repair bills or estimates
Paycheck stubs or other documents showing your loss of work after the accident
Correspondence from insurance companies about the accident
Another piece of evidence for you to create is a daily journal of your experience dealing with your injuries and medical treatment. This should include your highs and lows, advances and setbacks, special occasions or family gatherings you've had to miss, and anything you're feeling.
Accident Evidence We Can Get or Help You Obtain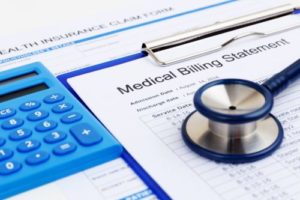 To investigate your accident in Palm Coast or Ormond Beach and a potential injury claim, our attorneys will need to obtain certain records. You may already have some of the records. Others will require your signature to access. We will do all of the leg work on your behalf to gather evidence to prepare your case.
Documents We Seek to Obtain to Pursue a Personal Injury Claim
Police / incident report. This is the official report filed about your accident. If the police or other first responders assisted you, they will have filed a report. If you were injured at a place of business, there should be a report.
Medical records. We will need your signature to request the medical records of the treatment you received after the accident. We use these records as evidence of the extent of your injuries and the pain and suffering you have experienced.
Insurance policies. We review insurance policies to determine the coverage you hold that may be applied to a claim. We spend time identifying the at-fault parties' insurance policies that may provide compensation for the accident and your injuries.
Your incident statement. We would need you to provide a written account of what occurred before, during, and after the accident. This should be done as soon as possible before your memory inevitably fades and you forget details.
Witness statements. We contact witnesses to the accident and record their statements as to what happened as soon as possible.
Video of the accident. We would canvass the area around the accident site to determine whether a traffic camera or security camera recorded a video of the accident. The sooner we start an investigation after an accident, the more likely we are to find video evidence.
Bills and insurance papers. You should save all medical bills, receipts, and insurance statements pertaining to the costs of injuries you suffered in the accident. We can seek repayment for all accident-related costs, such as mileage for travel to medical appointments and the costs of household help because of your incapacitation.
Employment and pay records. We use employment records and tax forms to demonstrate the lost income damages you are owed. We would obtain statements from your doctors and employer to document your inability to return to work and your subsequent absences.
Expert opinions. Depending on the nature of the case, we may hire specialists to review the evidence and be available to testify if your case must go to court. In a case involving catastrophic injury, a medical consultant might review your records and provide us a long-term prognosis for your life ahead. In some cases, a traffic accident reconstruction specialist may be consulted to explain how a complex accident occurred.
Contact Our Palm Coast Personal Injury Attorneys
There is a lot that goes into a successful personal injury claim, and much of the work is gathering evidence before it is lost, damaged, or destroyed. If you have been injured in an accident that someone else caused, it is best to discuss a potential personal injury claim with a Palm Coast injury attorney as soon as you can.
At Chiumento Law, we are ready to start working on your claim for compensation. Just give us a call at (386) 445-8900 or fill out our online contact form now for a free consultation and claim evaluation.